What we cannot do for you?
Hi, I am Akhila Muralidhar, a Certified Finance Planner (CFP), investor, trainer, and finance blogger. I am registered with Financial Planning and Standards Board, US as a CFP.
I am an engineering graduate with work experience of 11 years in the IT industry.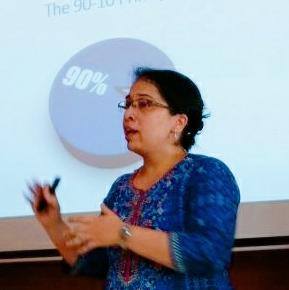 I was hired from campus by a tech major when I was still in my 6th semester and was asked to join after I complete my engineering. When I graduated out, the IT industry was in recession due to the dot com bubble burst. The tech major who had hired me postponed my joining indefinitely and asked me to take up any opportunity that comes along. Effectively, I was laid off from my first job even before joining.
During this time, many people were laid off in the US and returned home. Many were forced to return by selling their houses in the US. Even in India, many were struggling to repay the huge loans they had borrowed. I saw people struggling financially everywhere.
I read that such recessions had happened earlier and are going to happen in the future. So, I made a firm decision that I will try to lead a smart financial life that doesn't get affected by any number of recessions. 
I read books, magazines, and whatever I could get my hands on to become financially smart. I started investing immediately after I got my first job. I dabbled with chit funds, ULIPs, endowment policies, real estate, gold jewelry purchases, etc. before I started investing in equities and mutual funds from 2005. 
I married my husband only after imparting my financial gyan. We follow a disciplined lifestyle and are financially free, but he continues to work in his corporate job.
After 11 years of working in the IT sector coupled with disciplined investing and lifestyle, we had reached a stage where I didn't have to slog my day at the office. 
By this time, I realized that my life's purpose was to make people financially smart and fit. I quit my job and created a regular income stream for myself using a part of my investments. 
I started my profession as a Finance Planner six years ago and have helped many people reset their financial lives for the better.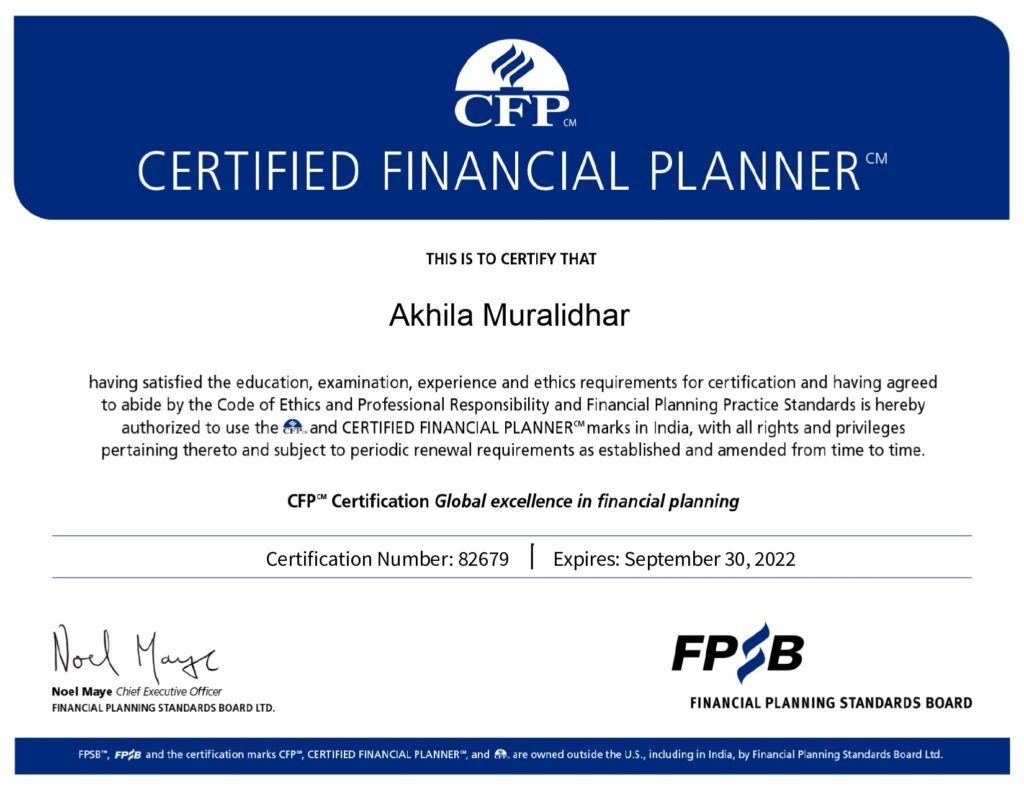 I take a holistic approach to help people to understand and correct their financial behavior, and then proceed to financial planning and investments.
My family is now financially free, and we aim to make more people in this world financially fit. 
Get Fit and Smart with Money!